Not all replacement windows are the same!
When you're shopping for the best windows for your old window replacement in Maryland, there are many factors to consider. Advanced technology and materials contribute to new windows increasing their energy efficiency, helping to lower your heating and cooling costs. Vinyl windows today are slimmer and more streamlined than in the past and add beauty and a maintenance-free surface. You can get colored or wood-look frames. But not all windows are created equal. There are factors to consider before installing or replacement of windows are below we have listed a few important ones.
Energy efficiency comes from a few features on the windows- We've found it easier to consider your window in two different components; the glass system and the frame system.
Glass Features:
Low/E- Low-emissivity (low-e) coatings on glazing or glass control heat transfer through windows with insulated glazing. Windows manufactured with low-e coatings typically reduce energy loss by as much as 30% to 50%.
Argon gas windows, offer better insulation than windows filled with air because the gas is heavier than oxygen.
Spacer system: Double pane, and triple pane windows have a spacer placed between the panes of glass. The spacer accommodates stress caused from thermal expansion and pressure differences, provides a moisture barrier that prevents the passage of water or water vapor that can fog the glass unit, and creates a gas-tight seal that prevents the loss of the argon gas. Non-metallic spacers are ideal because they help fight the dissipation of the argon gas, and do not conduct energy as metallic spacers do.
Frame Features:
Structural rating: measures the design pressure, or the force needed before the window unit fails. It is a way to determine how structurally sound the window unit is.
Air infiltration rating: measures the rate in which air escapes or infiltrates into the home through the window's frame and components. The lower the rating the better as less air moves through. It's important to note that this measurement is not always displayed by the manufacturer, or on the NFRC label found on replacement windows.
While you are looking for window replacement in Maryland, take a look at the windows U-Factor, which measures insulation- or heat loss through the window. The lower the number the better the window is at preventing heat gain, and heat loss. Next take a look at the Solar Heat Gain Coefficient, or SHGC which measures the transmission of solar heat. Evaluating these metrics can give you a decent idea of a superior window when comparing energy efficiency.
While the type and features of the window are important, the installation is equally important. If not installed correctly, big problems can arise. Our installers are factory trained, and have been replacing windows  for 30 years. Read all about them in our About Us page.
For more information on what to expect with replacement windows check out this article from Redfin- featuring our very own Nancy.  9 Things You Should Know Before Replacing Windows in Your Home
Contact us today at 410-798-6487 to get free window estimate in Maryland.
Helpful Resources
EFFICENT WINDOW COLLABORATIVE: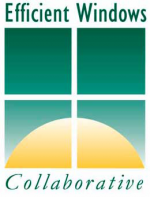 The purpose of the Efficient Windows Collaborative (EWC) is to provide unbiased information, education, and research advice to the general public. The EWC collaborates with other organizations, educational institutions and government agencies that are working to promote energy efficiency in residential products.
SOFT-LITE PRO DOUBLE-HUNG WINDOW:
Our most popular double-hung  windows for replacement, features a foam-filled frame, a reinforced meeting rail, double-strength glass, plus a foam warm-edge spacer system.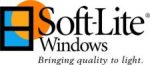 SOFT-LITE IMPERIAL LS DOUBLE-HUNG WINDOW:
The "big brother" to the above Soft-Lite Pro, this windows features are the same as the Pro model mentioned above, plus a stronger frame boasting the lowest air-infiltration ratings of all of our windows.
A more economic option, the Alside Mezzo features LowE/Argon and a reinforced frame.  The Mezzo is a more affordable window while meeting the EnergyStar guidelines for our area.
ENERGYSTAR PERFORMANCE CRITERIA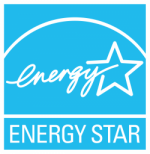 Windows, doors and skylights protect you from the elements just like a winter coat. But like a winter coat, you should pick the windows, doors and skylights that make the most sense for your climate. While some windows, doors and skylights are better at keeping you warm, others excel at keeping you cool.