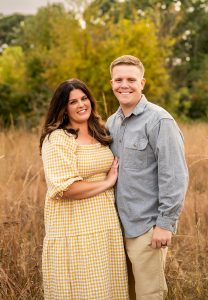 Chesapeake Thermal Enterprises, Inc. is a true local family run business.  Started in 1986 by Tom & Nancy Dawson, we provide superior service, outstanding products, and quality installations at very reasonable prices.  Having worked in the industry since for over 40 years, Tom negotiated the best prices from the manufacturers he feels offer the best products on the market.  While we offer our customers the best value for their money, we also provide personal attention to every detail of your remodel.  You will be dealing with the owner, not a salesperson.  We don't believe in inflating prices and then offering you a discount.  Our specials are true discounts off our very reasonable prices. That is how we can offer our low prices to our customers.  Our overhead is low, and we don't employ commissioned salespeople.
In 2021 Matt & Kaitlyn Dawson took the reigns as 2nd generation owners of the family business.  Our goal today is to continue providing excellent customer experiences at reasonable prices. We want to build a relationship with every customer so that you are completely satisfied and remember us when you need more work done or know someone else who does. Customer satisfaction is our primary goal and is why we have been in the business for over 35 years.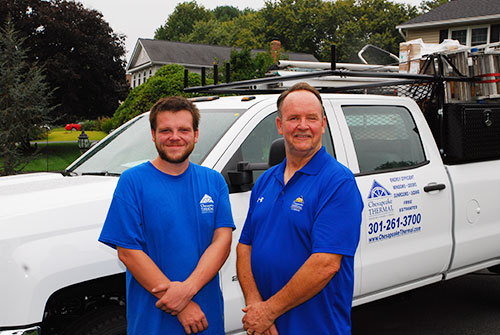 All our installers are factory trained employees who work for us, so you can rest assured the installation of your windows, doors & siding will be first-rate. We believe a product is only as good as the installation. If it is not installed properly, it will not perform as it should.  Our goal is to offer our customers the best service & value for their money. We also select top quality products suited to your needs, install them professionally and in a timely manner, and personally attend to any questions that arise.  We offer many product lines and styles to choose from. We are not tied to one manufacturer so that we satisfy the many interests of our customers. We will educate you and help you select the product that best fits your needs and budget. We have never had a complaint filed with the MHIC or any other consumer agency in our 35+ years in business. We are very proud of that fact and work diligently to keep our customers happy. We are licensed, bonded, insured and an ENERGY STAR PARTNER, committed to providing our customers with the most energy-efficient products available on the market today.