&nbsp

Steel security doors have been popular for years to give homeowners peace of mind and additional security.  They are mounted similar to storm doors on the exterior frame of the entry door.  On the downside- the security doors aren't as attractive as storm doors and generally are limited in design and color.  Often times the price tag on a security door as described can exceed $1000.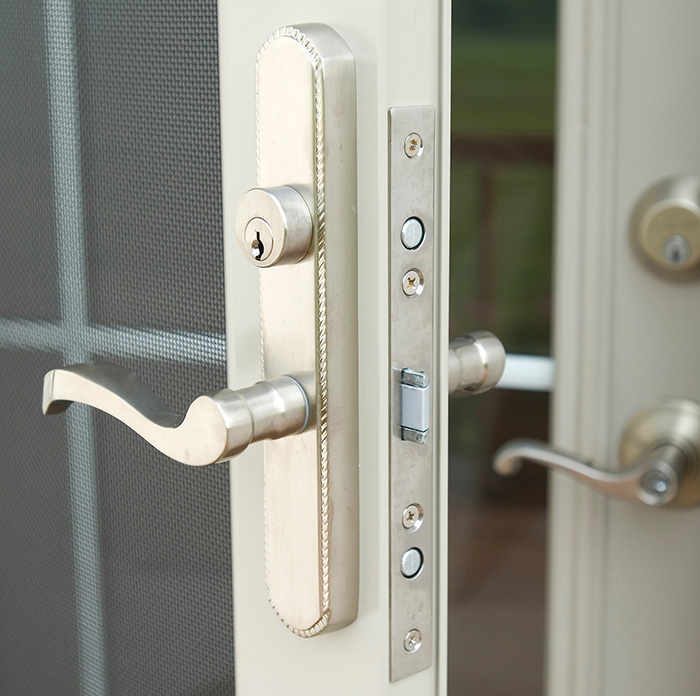 We have offered entry and doors through ProVia for many years- and one of the options they offer is laminated glass.  With a beefier mortised lockset and screw covers to conceal the mounting hardware the finished door gives the advantages of a security door with laminated glass and a dual point deadbolt, plus the beauty of a storm door made to compliment your entry door- not take away from it.
The best part is- it's usually less expensive than the steel security door in the first place.  With options for ventilation with either stainless steel screen or self-storing sashes you'll get the best of both worlds.