&nbsp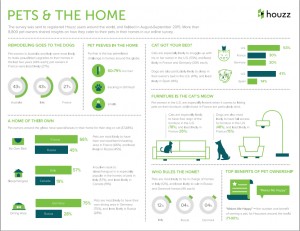 Have you considered a product or home improvement with the purpose of improving your pets life?  Many of us have.  Whether you have installed a dog (or cat) door, or perhaps picked up a set of steps to make your dogs life easier getting on your bed, the home improvement industry has begun considering the happiness of our pets more and more.
The graphic on the right has information gathered by a survey conducted by Houzz.  It shows that we invest far more in our pets lives than the food or the treats they might like- as Americans we spend more than 58B yearly on products specifically for our pets.
Perhaps your dog makes it impossible to have a screen door.  Our preferred door manufacturer, ProVia, offers solutions that might improve you and your pets happiness.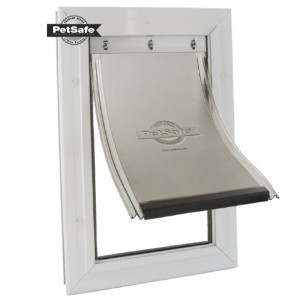 The first product is their screen mesh available on select storm doors.  ProVia's DuraGuard door offers added rigidity with their .23 stainless steel screen mesh available in white and black.   You can learn more about ProVia's DuraGuard storm doors here
They also offer a pet door that is manufactured into a new door making this preinstalled unit ready to let your pets in and out the day the door arrives.  The solid aluminum construction features a locking panel with a soft single flap ensuring a tight weather seal.  This pet door is available on select storm doors and entry doors in sizes up to 13 5⁄8″ x 23″ opening for pets up to 220 lbs.
Let us know how we can improve you and your pets life with new energy-efficient windows and doors and find out if they can be customized with options with your pet in mind.